I had been living in Kyiv for 10 years. Based on my experience of living in this amazing city I want to share the place you definitely have to visit.
Andriyivski Uzviz (Andrew's Descent) is my favorite place in Kyiv. It's one of the oldest and most picturesque streets in the capital. Because of its vivid atmosphere it has become the most popular place after Khreshchatyk – the main street in the city.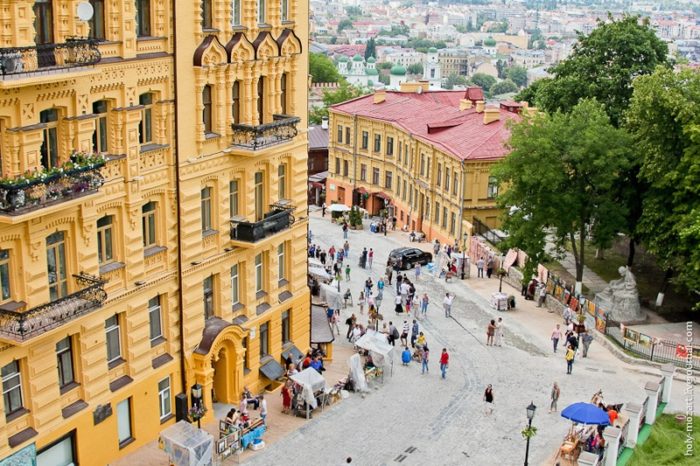 Initial construction of this place started in the 18th century. In the 19th-20th centuries, famous artists, sculptors, musicians, and writers lived there.  Almost every building is literally an architectural monument. This is a street-museum. At each step you can see something interesting.
This is the heart of Kyiv, the place where people come for art, crafts and fun. There are numerous art galleries, museums, as well as cafes, bars and restaurants. Also, you can find unique souvenir shops with the traditional Ukrainian goods on this street.
Here you can observe how a new painting is born under the artist's brush or buy a picture you like.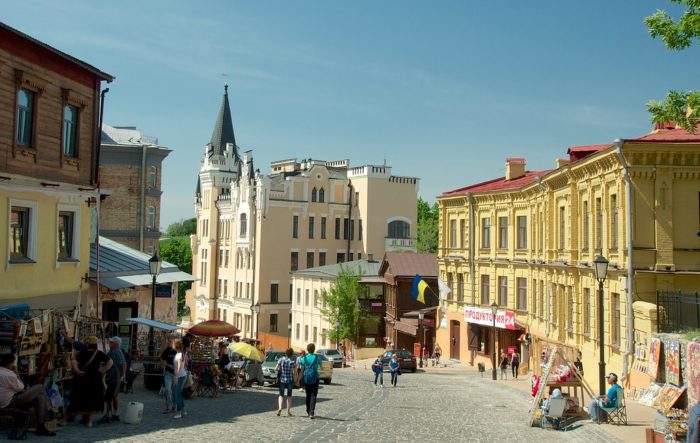 Among the most famous Kiev sights located on Andriyivsky Uzviz is Andriyivska Tserkva (St. Andrew's Church). This church is the last work of Rastrelli, the Italian architect who built the Winter Palace in Petersburg. Completed in 1762, the building is a lovely piece of Baroque fantasy.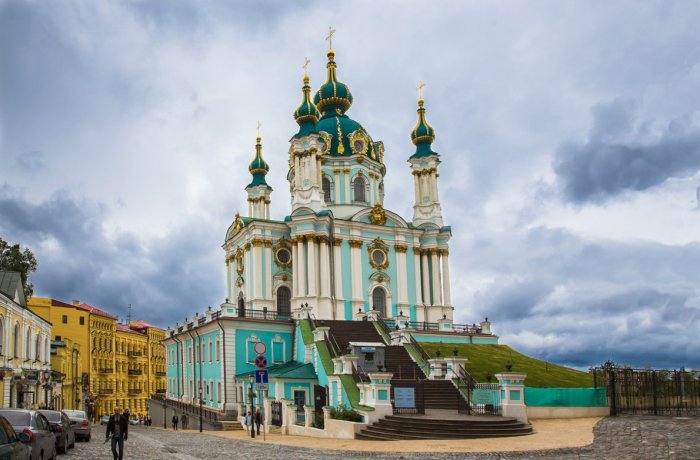 They say that about 2 thousand years ago Andrew the Apostle blessed the slopes of the Dnieper and predicted the appearance of the great Christian city. The church named after him was built at the place where Andrew the Apostle stood once.
You will certainly feel that atmosphere.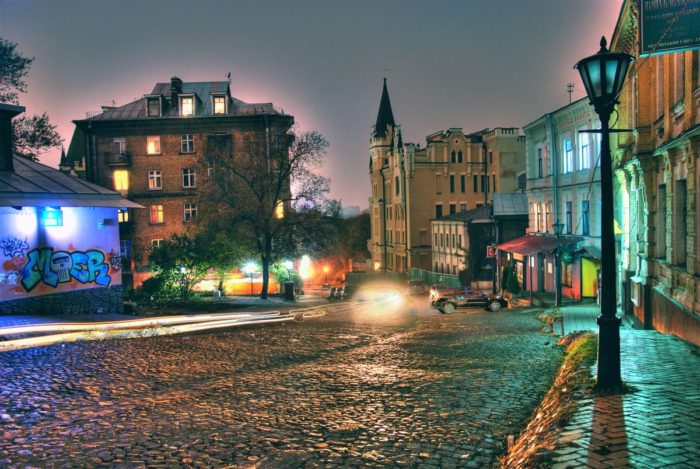 Don't miss a chance to visit this place!