Borsch is the most popular traditional Ukrainian food which is also known as a beet soup. It is a favorite food among all Ukrainians. Actually I cooked borsch a couple of times in the Unites Stated and offered my foreign friends. What I have to say is that they really liked this dish. So, I decided to share the recipe with all of you.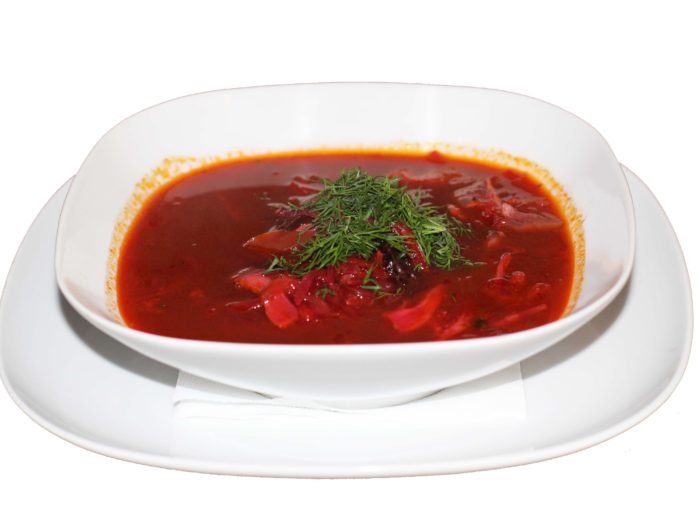 To prepare this soup, you need a fair bit of ingredients, such as meat, 1 onion, 3 large tomatoes, 2 beets, 3 potatoes, 2 carrots, ½ head of cabbage, a little parsley and optionally sour cream.
First, chop all vegetables into small pieces, and grate beets and carrots. Second, fry the onions in the frying pan. After it became golden, add carrots, beets and tomatoes. Fry vegetables at medium heat and don't forget to stir regularly. After that, cook for 4 minutes more at low heat. Next, pour water into a large pot and wait until the water is boiling. After the water is boiled, put potatoes to the boiled water and cook for 5 minutes. Add graded cabbage, salt and all heated vegetables. Wait for 10 minutes. After that wait till water is boiling again and then turn off the heat. Let the soup cook on its own heat for about 2 hours. Finally, serve it with parsley and sour cream.
It is highly recommended to taste borsch with garlic and rye bread. In addition to the amazing taste, it's also really good for health.