Мене дуже часто запитували в якій місцевості я проживаю, тому у своєму першому пості я розповім вам про це.
Ми з чоловіком проживаємо у м. Стемфорд, штаті Коннектикут, який знаходиться 30 хв від Манхеттена та являється частиною Greater New York City Area. Це надзвичайно колоритне та різноманітне місто, яке водночас є бізнес-центром Штату завдяки багатьом корпораціям, які тут розташовані.
Наприклад, поверх де працюють трейдери в одному із інвестиційних банків виглядає так.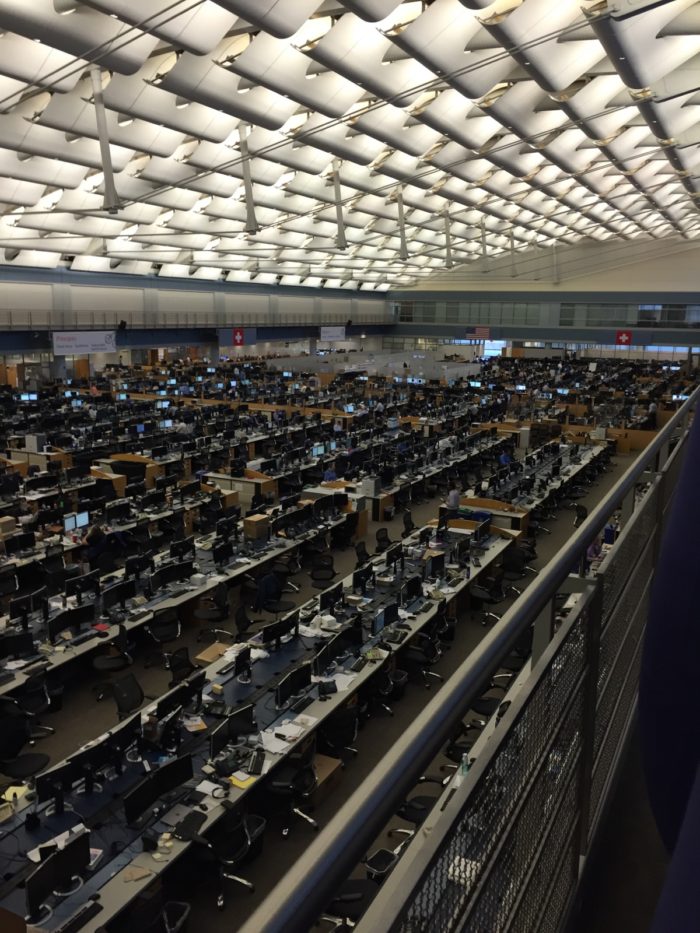 Перше, що мене  приємно вразило у цій місцевості – це доглянута природа, затишні вулички та охайні будиночки.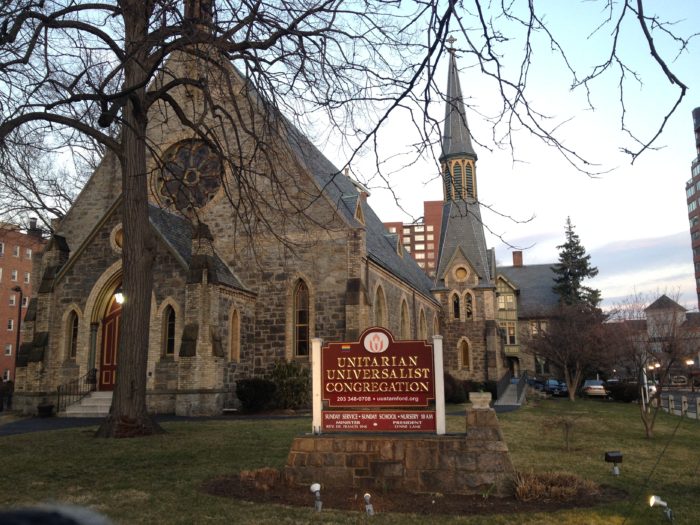 Якщо порівнювати з Україною, то на території будинків зовсім немає парканів і усі подвір'я як на долоні.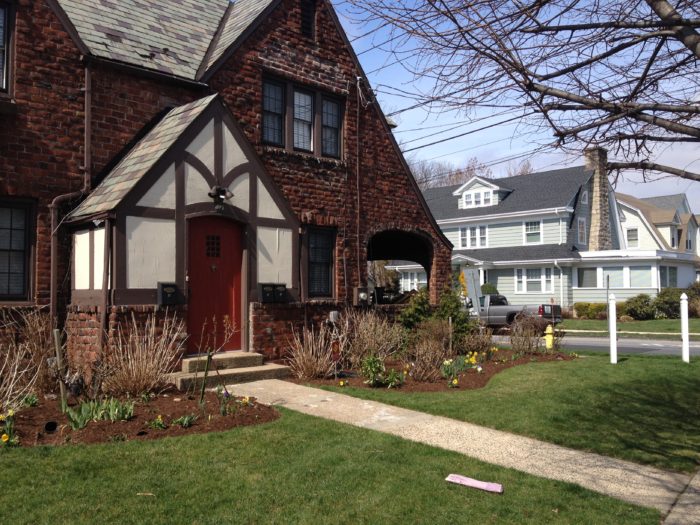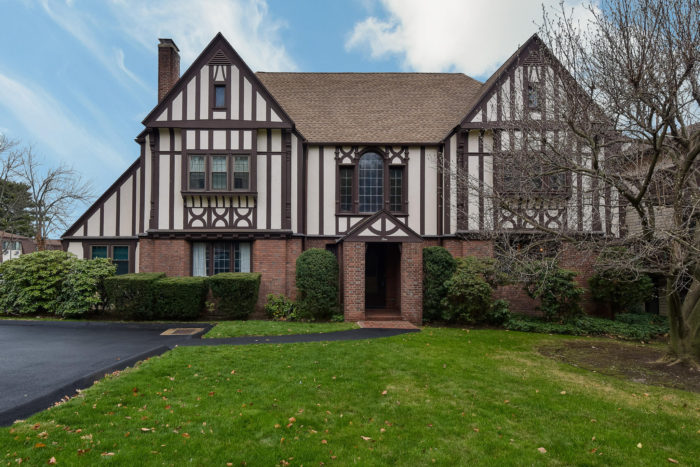 Назва міста Стемфорд, як і багатьох інших міст штату (Гринвіч, Мілфорд, Фаерфілд, Хартфорд) походить внаслідок Британських колоній, які знаходились на цій території в давні часи.
Трішки про штат Коннектикут. Після війни за незалежність США Коннектикут став одним із 13 штатів, які перші ввійшли у склад США. Офіційна назва «Штат Конституції» пов'язана з тим, що в 1639 році британська колонія Коннектикут прийняла першу у світі конституцію.
Населення. У місті проживає більше 130 тис. чоловік і в основному це біле населення (53%), багато латиноамериканців (24%) та афроамериканців (13%). Третина населення – це іммігранти з різних країн. Якщо враховувати іммігрантів зі Східної Європи, то значна доля проживаючих – поляки (майже 5%).
Безпека. Згідно звіту FBI Стемфорд входить в топ-10 найбезпечніших міст в Америці. Це дійсно відчувається, тому що ви можете спокійно знаходитись ввечері майже у всіх районах міста. Деякі жителі навіть залишають відчиненими вікна машин. Звичайно, як і у будь-якому іншому місті, є райони, в яких прогулянка ввечері не зовсім бажана 🙂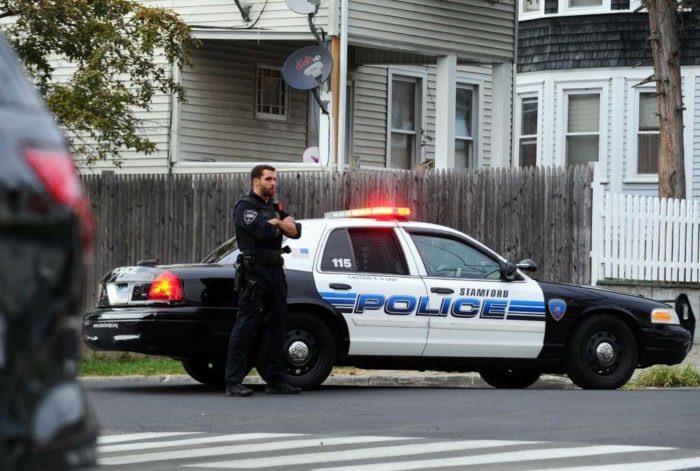 Транспорт. У місті та поза ним чудове транспортне сполучення. Стемфорд знаходиться на сполученні Metro-North Railroad, тому доїхати з Гранд Централ в Нью Йорку до Стемфорда не викликає труднощів. Потяг прямує кожні 10 хв, а під час подорожі ви можете спокійно працювати за комп'ютером (усі сидіння облаштовані розетками).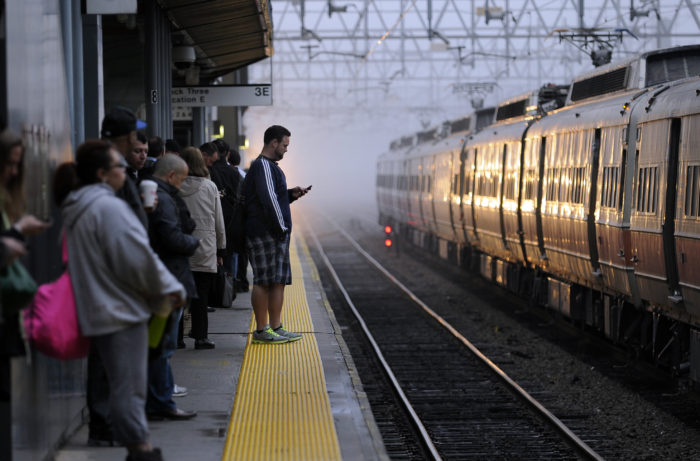 Їжа. Враховуючи те, що в Стемфорді, як і в Нью Йорку проживає багато різних національностей, ви можете знайти кухню, котра вам більше до вподоби: мексиканську, китайську, японську, італійську і т.д. Майже кожні вихідні місцеві фермери організовують ярмарки зі свіжими сезонними овочами та фруктами. До речі, на них можна зустріти багато україномовного населення.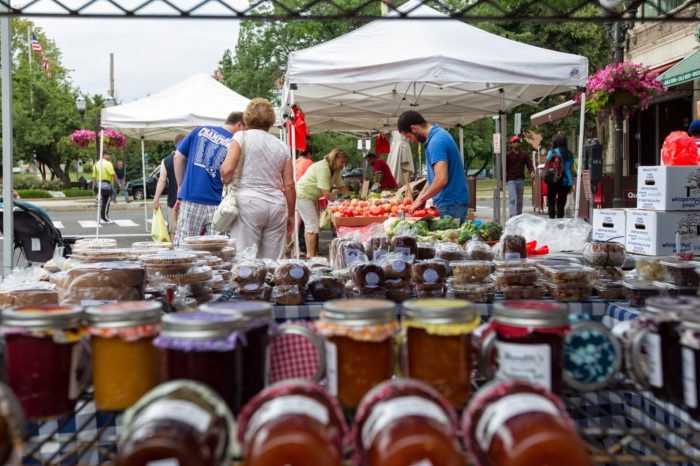 Про їжу та ферми в Америці я напишу більш детальніше в окремих постах.
Украінці в місті. В Стемфорді доволі часто можна почути українську мову, є українська церква, магазин, бібіліотека і навіть музей українскої культури. Щорічно проводиться український фестиваль.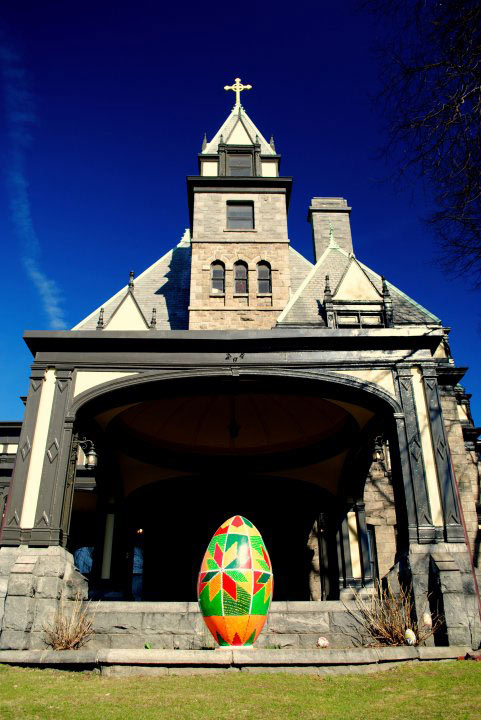 Освіта. Згідно статистики, у Стемфорді найбільший відсоток освідченного населення у всій Америці. 44 % населення отримали ступінь бакалавра та магістра. Тут є корпуси трьох університетів: University of Connecticut, University of Bridgeport і Sacred Heart University, в якому я вивчала англійську мову.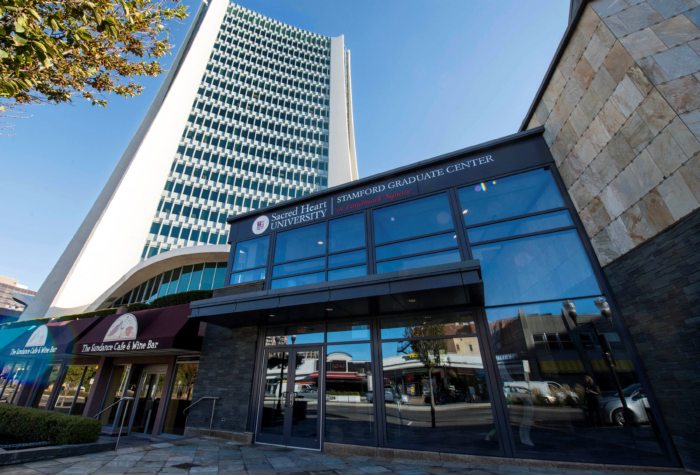 Також, Стемфорд відомий своєю бібліотекою the Ferguson Library, найбільшою у Штаті, яка розташована у самому центрі міста.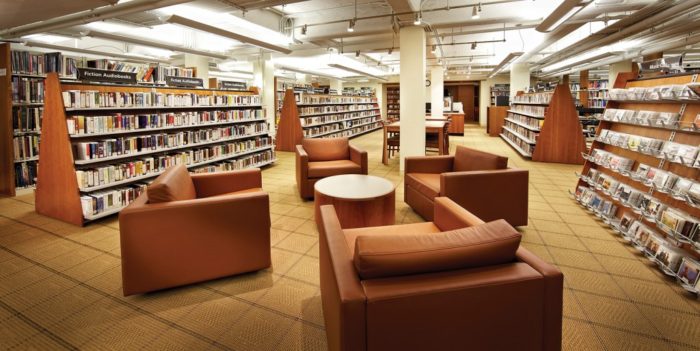 До речі, тут проводять безкоштовні заняття англійської мови для іммігрантів. Проходячи повз бібліотеку дуже приємно спостерігати за молоддю та людьми старшого покоління, які проводить свій вільний час за цікавою книгою та запашною кавою.
Підсумовуючи усе, мені дуже подобається Стемфорд тим, що громадяни та адміністрація міста поважають його історію та дбають про нього. Це відчувається кожного дня.